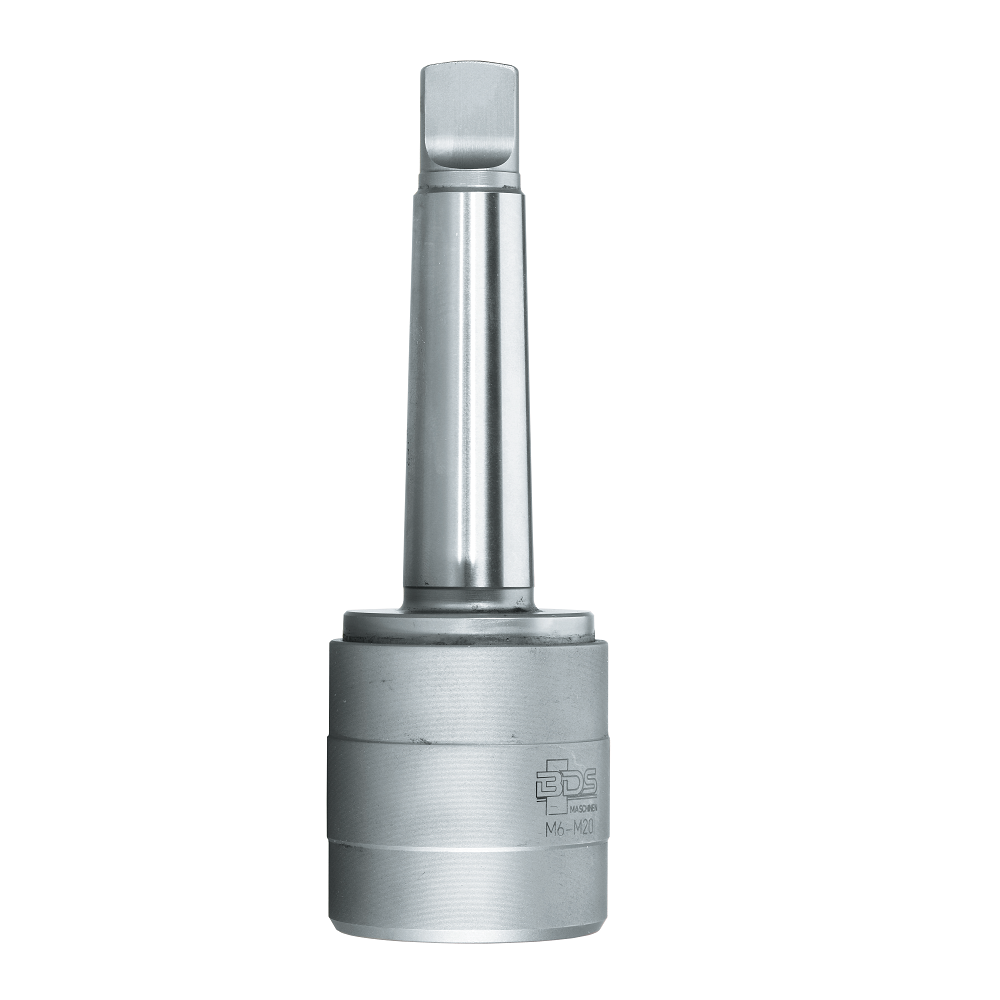 Snelwisselboorkop voor tappen (taphulpstuk)
In de versies MK 2, MK 3, MK 4 Voor het opnemen van taphouders GSE of GSSHet grote slagbereik van de BDS-magneetboormachines in combinatie met de snelwisseltapkop maakt snel en economisch werken mogelijk zonder dat bij het wisselen van gereedschap opnieuw moet worden uitgelijnd en gecentreerd.De snelwisseltapkop is universeel inzetbaar voor het gebruik van taphouders met en zonder slipkoppel beveiliging.
GSW 222 size 2 MT 2
GSW 331 size 1 MT 3
GSW 332 size 2 MT 3
GSW 333 size 3 MT 3
GSW 442 size 2 MT 4
GSW 433 size 3 MT 4
GSW 444 size 4 MT 4
In the versions MT 2, MT 3, MT 4. For taking up quick-change inserts GSE or GSS.
---
Het GSW-taphulpstuk is van het snelwisseltype en wordt ook wel snelwisseltapkop voor tappen genoemd. Het GSW-taphulpstuk is ideaal voor gebruik met magneetboormachines met een omkeerbare motor die met de klok mee en tegen de klok in kunnen draaien. Bovendien wordt het GSW-taphulpstuk geleverd met morseconus in een optie voor MK 2, 3 of 4. Het GSW-tappenhulpstuk wordt gebruikt met GSE taphouder voor alleen doorgaand tappen of met GSS taphouder ''slipkoppeling beveiliging'' voor blindgat en doorgaand gat tappen. Het GSW-taphulpstuk wordt geleverd met verschillende maten, afhankelijk van de maat van de te maken tap. Voor meer informatie raden wij u aan het gegevensblad te downloaden.