MAB 825 KTS
VEELZIJDIG BOREN & FREZEN MET DEZE MACHINE UITGERUST MET KRUISTAFEL
Maximale prestaties en flexibiliteit voor de staal-, fabrieks- en machinebouw. MAB 825 KTS een innovatieve portable freesmachine, ook wel magneetboor-freesmachine genoemd Een geavanceerde magneetboormachine gemonteerd op een kruistafel.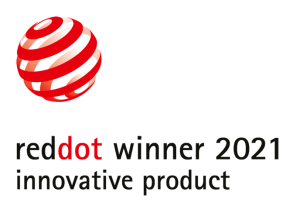 MAB 825 KTS has won the prestigious Red Dot Award: Product Design 2021. Red Dot Design Awards, one of the most renowned design competitions in the world, has chosen our most innovative product for an award. Each year Red Dot Awards cherry-picks the very best of innovative design in the world of technology and this year has been no exception: The MAB 825 KTS Magnetic Drilling & Milling Machine With Cross-Table Base.
De stabiele kruistafel maakt versprongen boor- en gatenpatronen mogelijk. De optionele spantanghouder vereenvoudigt lichte freestaken zoals langwerpige gaten of sleuven. Ideaal voor frezen, boren, tappen, verzinken en ruimen.
Tip: Bestel de voor het frezen benodigde spantang-set extra. Het artikelnummer is ZSF 316 dit bevat een MT 3 gereedschapshouder en spantangen van Ø 3 - 16 mm verpakt in een mooie gereedschapskoffer.
Ideaal voor boren & frezen
Kruistafelvoet om 110 mm in X en 120 mm in Y-as te verplaatsen
Licht frezen tot Ø 13 mm (5/8'')
Links en rechstdraaiende motor
Variabele snelheids- en krachtmomentregeling
Magneet indicator & Koolborstel indicator
Oververhittingsbeveiliging
Geleverd in grote transportkoffer op wielen
| | | |
| --- | --- | --- |
| | Watt | 1800 |
| | Voltage | 230 - 110/125 |
| | mm Weldon | 55 |
| | mm Weldon | 80 |
| | ≤ Ø mm Weldon | 31.75 |
| | ≤ Ø mm Weldon | 31.75 |
| | ≤ Ø mm Weldon | 50 |
| | ≤ Ø mm Weldon | 30 |
| | mm Weldon | 255 |
| | mm Weldon | 220 x 220 x 54 |
| | kg | 57.5 |
| | | MK 3 |
| | mm | Morse Konus 19, 32 |
| | | --- |
| | | 4 |
| | minuut-1 | 40 – 110 |
| | minuut-1 | 65 – 175 |
| | minuut-1 | 140 – 360 |
| | minuut-1 | 220 – 600 |
| | | ✔ |
| | | ✔ |
| | | ✔ |
| | | ✔ |
| | | ✔ |
| | | ✔ |
| | | ✔ |
1 Ejector Pin Each ZAK 075 + 90 + 100 + 120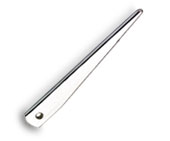 1 Konusuitdrijver MK 3
1 Morse konus ZIA 319-KN, 19 mm Weldon (3/4")
1 Morse konus ZIA 332-KN, 32 mm Weldon (1 1/4")
1 Inbussleutel Mt 5 + Mt 6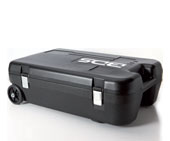 1 transportkoffer op rollen
1 Veiligheidssjorband
1 Veiligheidssjorband