New Catalogue 2021 – New Generation Of Magnetic Drilling Machines
PRESENTING OUR NEW CATALOG 2021
The new product catalog 2021 is presented in a fresh, appealing design. In addition to the premium and popular magnetic drilling machines, you will find our complete annular cutter range, as well as all accessories incorporated now in a single catalog.
The catalog is available in English, French, Russian and Spanish languages.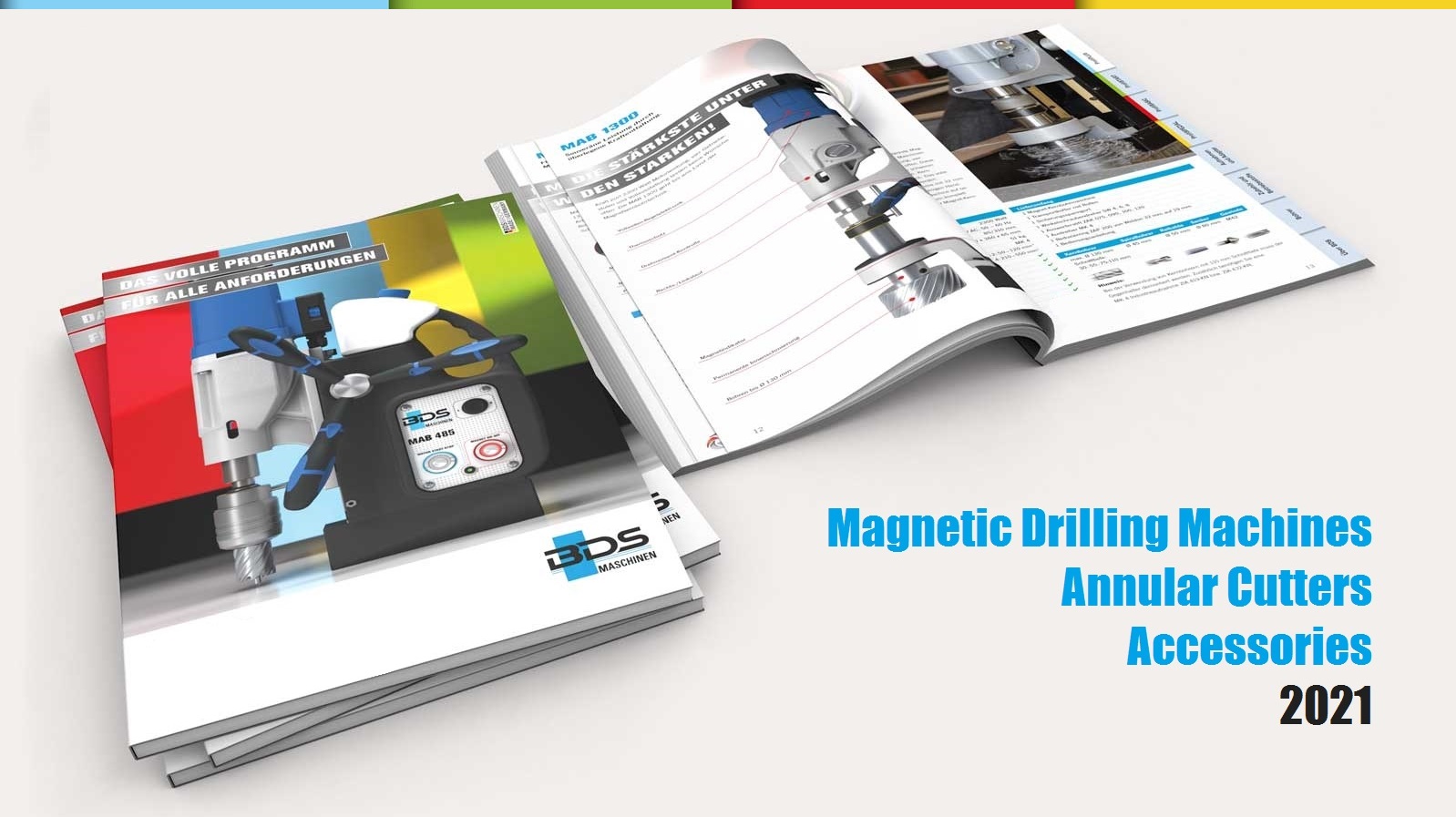 "One who uses BDS Magnetic Drilling Machines & Core Drills knows it immediately that he is using a world-class product. We work hard every day for you to make sure that your professional work becomes easier, better, and safer. You can be sure, if you use BDS products, you have made a correct decision both, technically and commercially!"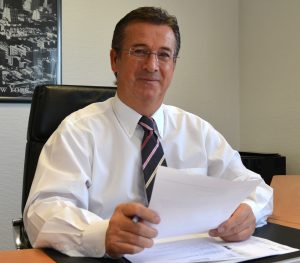 Martin Dürr
Director
THE NEW GENERATION MACHINES
The New Generation of BDS magnetic drilling machines are now available for all our customers Worldwide. This New Generation of magnetic drilling machines is equipped with brand new LED switches, new feed handles, new PCB, new branding on the cases, and much more.
New led switches

Modern and advanced LED switches for Motor and Magnet. The new LED switches make the magnetic drilling machines look very professional and robust. The Motor switch is a Blue color LED while the Magnet switch is a Red color LED, making it very easy for the operator to differentiate. The new generation of magnetic drilling machines now also has a new compact switch for changing the motor rotation to Right, Left, or Neutral. The new switches last longer, they are more durable, provide higher quality of usability, and they can improve workplace performance.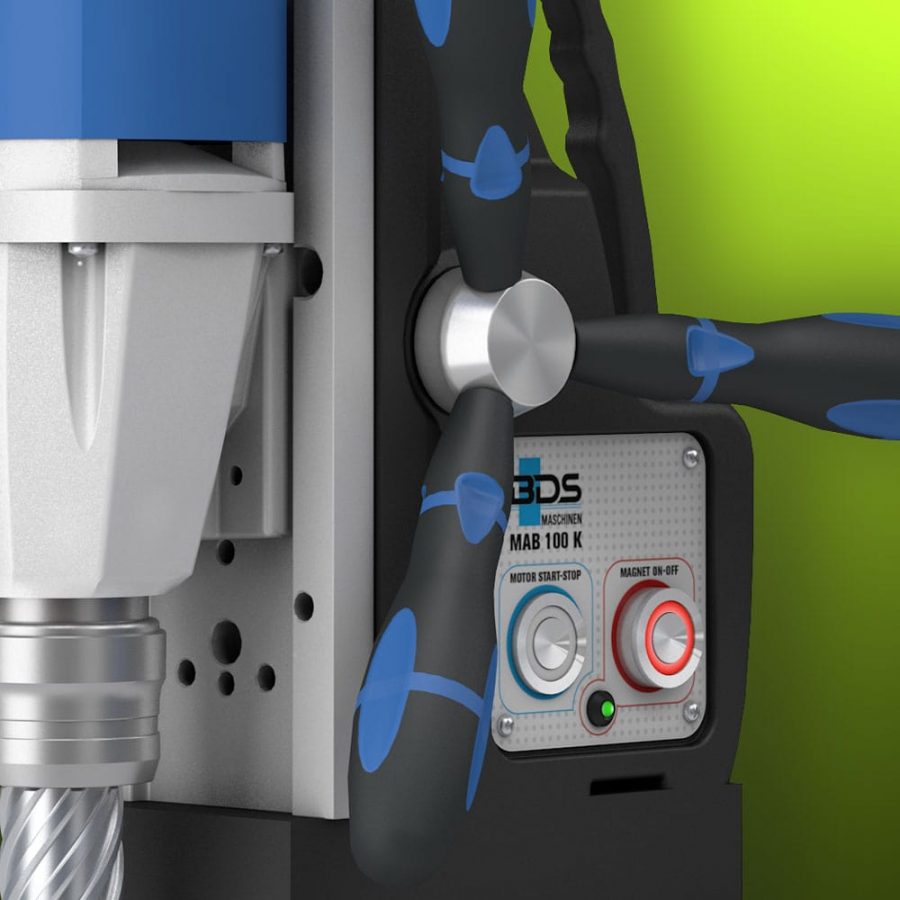 New Handle Grip
The new Cushion Grip feed handles are look premium and are very ergonomic for the user. The feed handles feature a durable tri-material cushion grip with an anti-peel design to ensure the grips will not fall off. the new cushion grip provides more leverage and precise control. These new cushion grips, on our new generation magnetic drilling machines are firm, give good feedback and they don't tend to get slippery.
new pcb
The New Generation magnetic drilling machines are now equipped with advanced technology Printed Circuit Boards (PCB). The new PCB provides a compact solution, it utilizes copper tracks rather than actual wires, which allows for better results without using current-carrying wires. The new PC boards are more reliable, and also if there are issues with the board, it tends to be easy to diagnose and repair.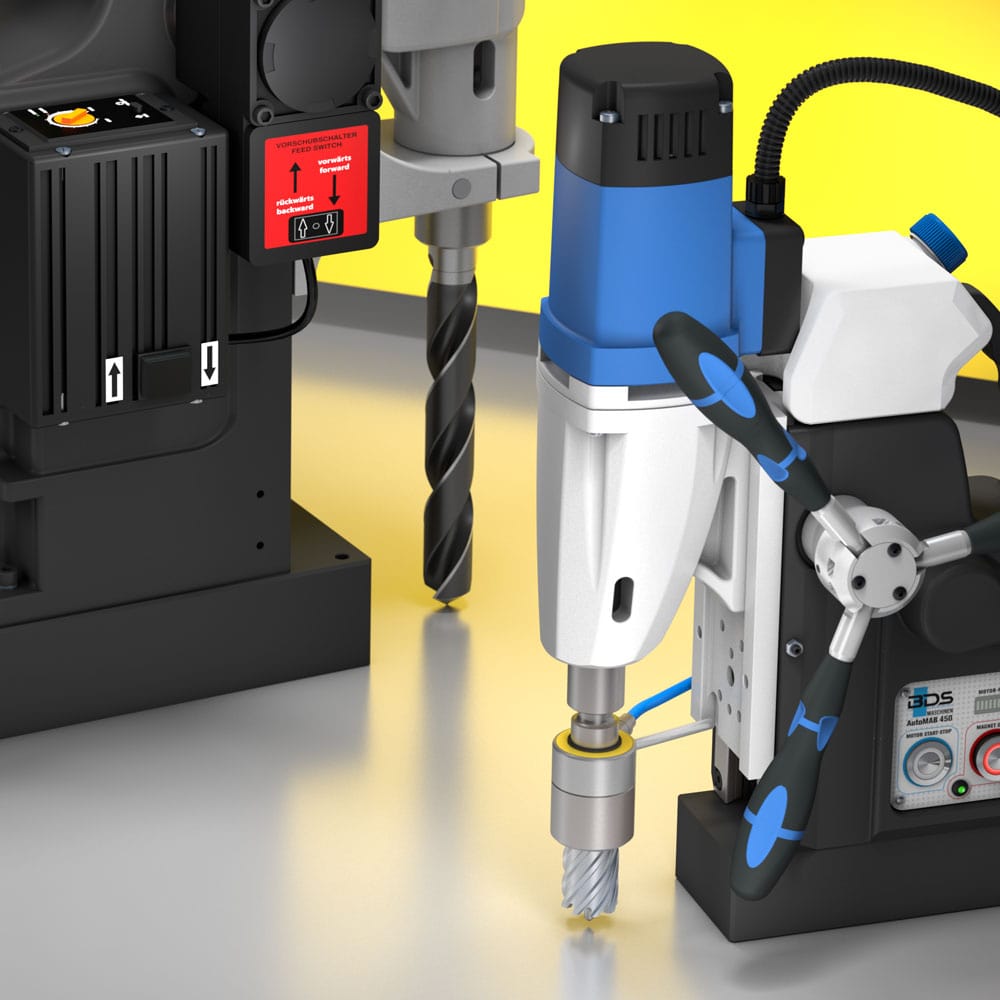 official catalogue 2021
Simply Better Drilling
The new catalog for magnetic drilling machines and annular cutters has been revised and is packed with many new features. The newly inserted colored page register makes handling simpler and faster. The introductory pages at the beginning of each product group, as well as the use of color logos for magnetic drilling machines' class, give more clarity and transparency.
The current catalog offers a comprehensive overview of our entire product range and gives further information on our company and production. Product catalog 2021 is currently available in English, French, Russian & Spanish.

ENGLISH


FRENCH


RUSSIAN


SPANISH

Would you like have the New Catalogue free of cost by Post?
If yes, please click on the green button, fill up the form with your complete postal address and we will send you one copy of our New Catalogue 2021 by post and confirm you by email.


Click Here For A Free Catalogue By Post

SOME IMPORTANT INFO
From April 2021, the following models in 230V will be delivered as New Version for international customers
MAB 100K
MAB 825 KTS
AutoMAB 350
AutoMAB 450
MAB 825V
MAB 845V
MAB 1300V
AirMAB 5000
RailMAB 915
From June 2021, the following models in 230V will be delivered as New Version for international customers
MAB 455 & SB
MAB 465
MAB 485 & SB
MAB 525 & SB
MAB 825 & 845
MAB 1300
The following models do not have any changes
MAB 155
RailMAB 965
MABasic 200
MABasic 400
MABasic 450
MABasic 850
The New Generation models in 110V will be available from Winter 2021.